MulKeyTools – 24 in 1 Key Shaped Pocket Tools
Last Minute
- Sale end in
00h 07m 36s
Limited stock! 7408 people are viewing this and 5246 purchased it.
Description
FEATURES

An innovative, compact multi-tool that expertly combines your go-to tools into one simple device you can carry with you anywhere.
It's fully equipped with more than 16+ functions to help you tackle those common, everyday problems,
including an innovative metric and imperial sized closed wrench and bit driver for quick fixes,
TSA-compliant serrated edge and handy scoring tip, a bike spoke wrench for those off the grid rides, and even a bottle opener.
Lightweight and compact enough to fit right on your keyring,
and crafted from incredibly durable stainless steel that's designed to last through a lifetime of adventures.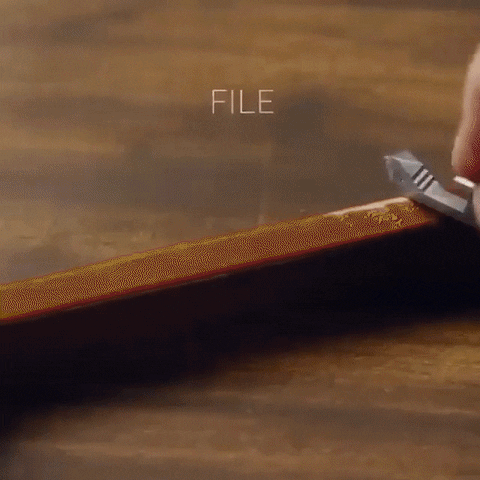 Created for bikers, outdoor adventurers, handymen, and everyone else looking to always be prepared at a moments notice.
Built for Durability: The high quality stainless steel material make it resistant to corrosion and water, rust-proof function ensure a longer service life.
🔑 Include a Pipe, 3.2/3.3mm Bike Spoke Key, a Screw Driver tip that will fit a #2/3 Slotted, #2 Square Drive, #2/3 Phillips, and #2/3 Combinations (Phillips/Slotted or Phillips/Square) screw all in one bit, Imperial and Metric Closed Wrench, ¼ inch Open Wrench, ¼ inch Bit Driver, Scoring Tip, Serrated Edge, Can Opener, Wire Stripper, File, Imperial and Metric Ruler, Protractor, Bottle Opener, Multi-head fit Driver, and Lanyard Hole.
SPECIFICATIONS
Material: stainless steel
Color: silver
Package: 1 * 24 in 1 Key shaped pocket tool
---
Reviews
---
Alicia Welch
Verified Buyer
Emergency tool to have close by.
---
Alaina Bailey
Verified Buyer
I was buying keychains when I stumbled on this and glad I bought it. The item is sturdy, light weight and very nice looking. A buddy of mine that works cutting metal in Australia called it 'sexy' looking design. I have not used much of the features besides the Philips head/screw driver, metric closed wrench, bottle opener and wire stripper and they work as advertised. Great buy to set it in your keychain and forget about it. Blends in with the other keys perfectly only being slightly larger but not much. Was surprised me was its light weight but strong well built multitool.
---
Soledad Kilback
Verified Buyer
It's definitely better then I thought it would be. It's stronger and actually works well.
---
Deshaun Casper
Verified Buyer
YES....this is a very well made little tool. I really like the multi bit screw driver head (unique and very functional). In all honesty I really didn't expect to find this kind of quality and engineering in a 20 dollar (key ring) multi tool. The cut on the serrated knife edge is clean and precise. Even the bottle opener incorporates a nice little open end wrench. This tool has a alot of useful wrenches on board, both standard and metric, a file, two measuring scales, and a spoke wrench/wire bender. I seriously doubt I will ever use the pipe on this little guy and though you could probably very roughly guesstimate an angle with the protractor, I'm not sure about it's functionality either. Also, I believe a larger keyring opening on this product would be a welcome addition. This one is just too small to accommodate some of the nice rings and mini carrabiners on the market. But these are minor issues. This tool is alot of problem solving utility that fits in the palm of your hand. It would make a great gift for just about anyone in your life. I've already gifted one to my brother and I plan to buy more in time for the upcoming holiday season.
---
Elvis Ankunding
Verified Buyer
This is great to carry along if you want to have an on the go multi-tool. I have used it a couple times when given the opportunity, it works great opening cans and bottles and helps when opening boxes. I haven't gotten around to using the pipe but hopefully I'll get to try it. However, it is about the size of my finger so it is noticeably bigger than an average key. Not bad per say, but it is something to note and will be quite visible. Overall, it's a good buy.
---
Herminio Toy
Verified Buyer
I love it. Highly Recommend
---
Trevor Stehr
Verified Buyer
Great addition to my keychain! I have used it several times as a screwdriver and to cut a cord off a wood bundle. The smoking bowl will never be used but never fails to get a laugh. I'd recommend adding some sort of quick release clip though to make it easier to take off and use.
---
Jason Aufderhar
Verified Buyer
I am an EDC junkie. I always want to everyday carry something that will get me out of a pickle. With microtools, I often carry two. My world is just an ongoing lab to test which microtools work best. This tool has NEVER been cut from the rotation since I received it. And yes, one of the very first things I did was to roll up a little ball of a nice aromatic pipe tobacco and smoke it. It worked perfectly and was super easy to clean with a standard pipe cleaner. Get this!
---
Justus Runte
Verified Buyer
Elenor Blanda
Verified Buyer
product is exacty as described. A little over priced though.
---
Tate Hermiston
Verified Buyer
Very nice fast delivery and good product
---
Jamaal Heaney
Verified Buyer
Lauryn Streich
Verified Buyer
Rex Tremblay
Verified Buyer
Looks very good!!!!! Received Today ..... We will see with time ....
---
Jaida Funk
Verified Buyer
Alessia Rodriguez
Verified Buyer
Victor Jast
Verified Buyer
Renee Bogisich
Verified Buyer
Hugh Bergnaum
Verified Buyer
1
2
3
4
5
6
7
Show More
Thanks for your review! Your review will be verified by the administrator!
Shipping
& Returns
Covid 19 customer and shipping updates
We stand by our product quality. If you are not pleased with your purchase, we offer a 7-day quality guarantee on all products. If you have any additional questions or would like to request return, refund, exchange, feel free to contact us at [email protected].
Learn more about our return, refund, and exchange policies here.
Order processing & shipping time within 3-5 days, and delivery time within 14-21 business days from shipping date. During high volume periods, the processing time may take an additional 2-4 business days . Learn more about shipping FAQs here.
On average, the shipping fee is $4.95 per unit. However, shipping fee may vary due to promotional activities. Please visit the checkout page to obtain your final shipping charges.
One of the basic reasons why we incorporated Happy Shop is to provide the trendiest, best quality products to our customers with the lowest possible prices. We have a very diverse product selection that can appeal to every customer's need.